International Retreat Center
When you arrive at Kailash, you feel like you are on the roof of the world, you leave all your worries behind and gain a new perspective. It is an environment that helps your mind to stay wide and creative.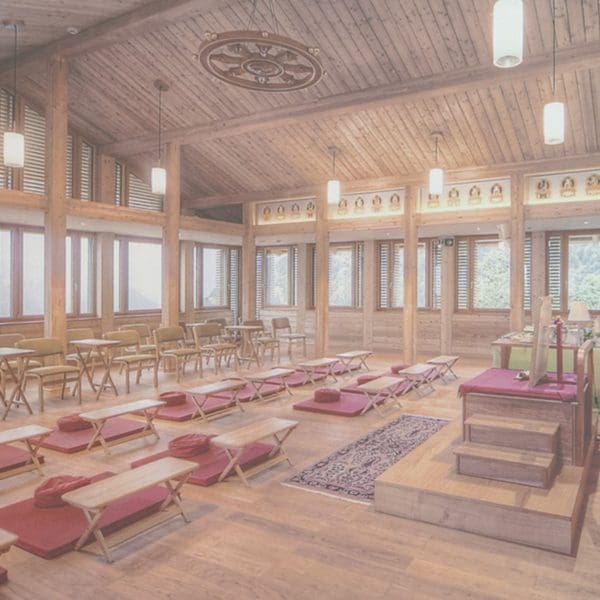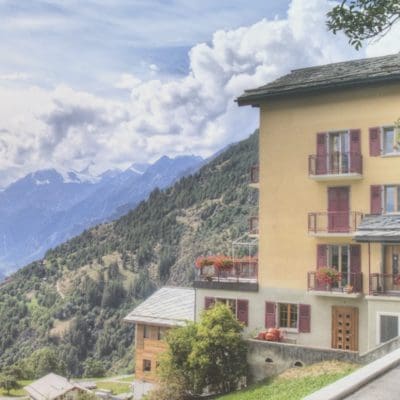 International Retreat Center
Your place of relaxation in the mountains
The Kailash International Retreat Center (IRC), located in the middle of the Valaisan mountains on the sunny mountain of Törbel, is a special place for meditation. Situated at 1502 meters above sea level with a beautiful view of the Matter and Saas valleys and the surrounding mountain landscape, it is an ideal place for all those who seek peace and relaxation. Kailash IRC is one of the International Retreat Centers of the New Kadampa Tradition and offers ideal conditions for those who wish to do short or long retreats.
A PLACE FOR MEDITATION & CONTEMPLATION
Kailash IRC is a special place of meditation, consisting of two buildings and spacious green areas. The first building, Pension Goldbiel, was opened in 2008. It offers simply furnished, bright single, double and triple rooms, each with single beds. The sun terrace, relaxation room and library are available for further use. The meditation house, which is located below the pension, was built and opened in 2016. It contains the new Buddhist meditation room. The building is a fusion of traditional Valaisan architecture and modern Buddhism. Below the meditation room there are modern rooms that are wheelchair accessible. There are also apartments for individual retreats.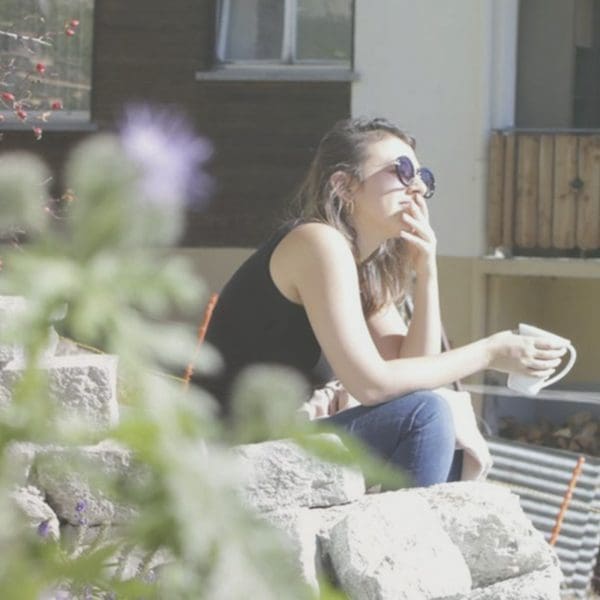 The Kailash International Retreat Centre, with breathtaking views of the Swiss Alps and nestled in the historic village of Törbel, is the ideal place for rest and reflection
Kailash IRC offers a wide range of meditation courses and retreats for beginners and experience meditators. These are led by Buddhist teachers from all over the world. Everyone who is longing for inner peace is welcome, regardless of previous knowledge or religious beliefs.
Upcoming events at Kailash IRC
Social media of Kailash IRC
Keep connected with Kailash IRC